Buying and Selling Gold
Gold Buying Guide
Do you have unwanted Gold or Silver?
At Meadow's, we put the same integrity buying from you as we do selling to you. Our experienced appraisers will give the highest possible return for your unwanted gold pieces and jewelry items.
We pay on the spot for:
Gold
Sterling Silver
Silver Hollowware
Diamonds
Dental Gold
Platinum
Coins
Designer Jewelry
Watches
Why sell to Meadows'?
Trusted Local Service
Competitive, Fair, and Consistent Pricing
NO Appointment needed - just walk in
Excellent Customer Service
Professional Atmosphere
Our staff knows the market and you'll benefit from their experpertise in getting the most for your valued one-of-a-kind treasures.
How does the process work?
Just bring your valuables to Meadows' Jewelers. NO appointment necessary. The current value rate iwll be available to you. Your items will no leave. We will evaluate your pieces, and you wil be supplied an offer on the spot.
Now you can get 50% more!
Sell your broken or unwanted gold and sterling silver jewelry, flatware, and hollowware to us. We will pay you in-store credit that is worth 50% more than our usual competitive prices!
Every minute, the price of gold changes, and within the last few years, the price of gold risen astronomically compared to historical data. For years, gold held a steady price per ounce around $400, but today, it's well over $1,000 per ounce!

The chart below reflects the live price of gold at this very minute.

Please refresh the page to update the live price of gold in real time.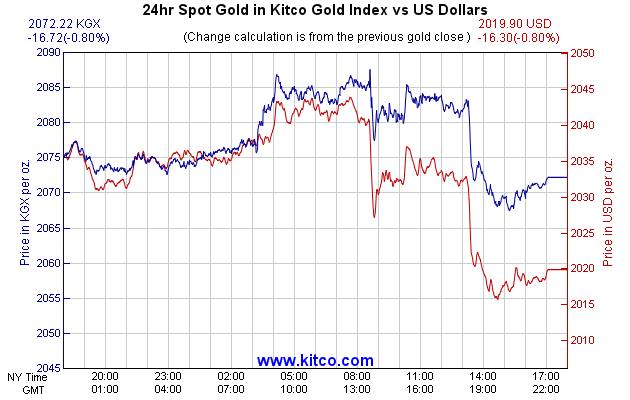 Source:www.kitco.com